#10. Russell Rickford, Cornell University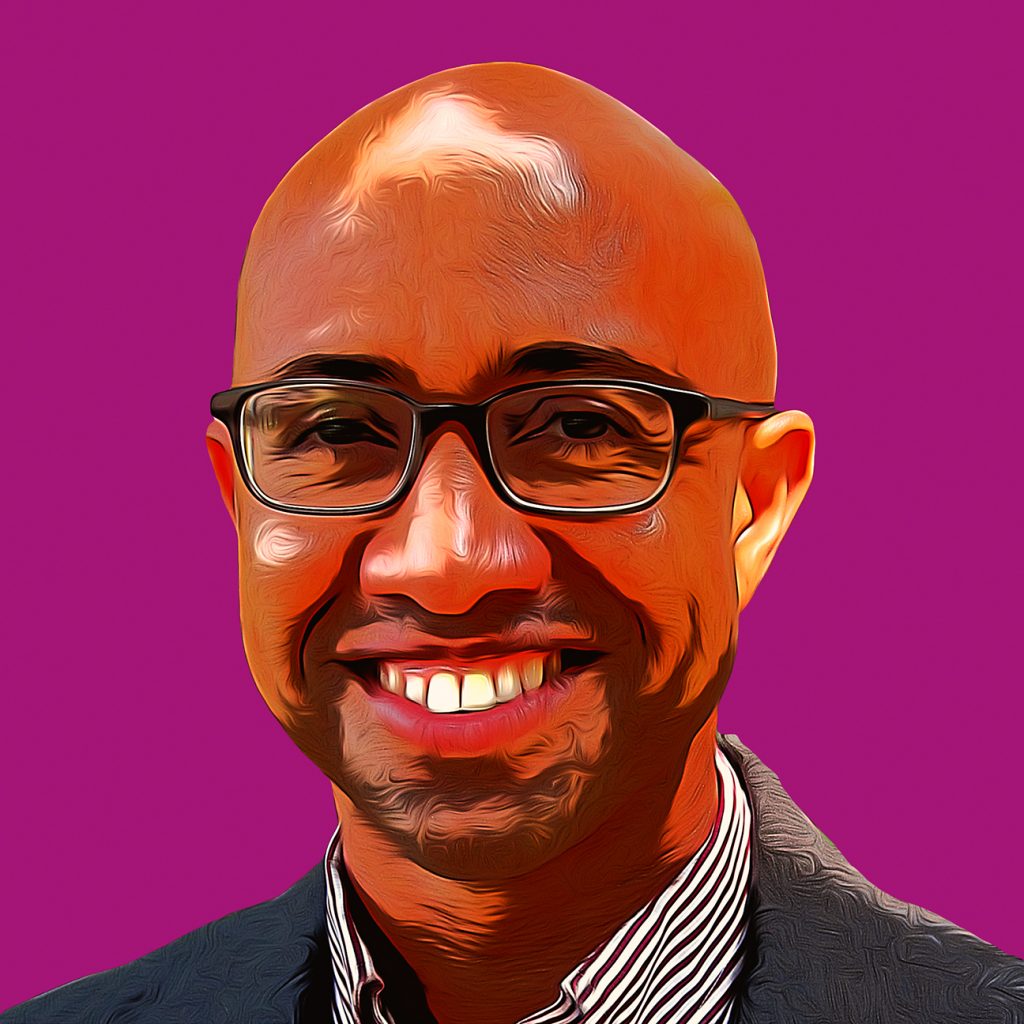 Russell Rickford is an associate professor of history at Cornell University as well as an America-hating, Israel-hating, enemy of capitalism.
Professor Rickford has made himself a sought-after speaker in far-left circles by denouncing America as a "white supremacist" nation and its economic system of capitalism as inherently racist. "The architects of our security state, an incarcerous state, a warfare state, share a vision," he said at a 2017 rally in support of DACA. "A vision to increase profits and maintain the white supremacist structures upon which capitalism depends."
Rickford further claimed that capitalist structures are drivers of inequality in America, rather than a pathway to economic mobility and societal affluence. "It is a land of barricades and checkpoints; a prison nation," he said of America. "Make no mistake, the folks who are now trying to dismantle any semblance of protection for workers and immigrants are dangerous. Their goal is the supremacy of wealth and power over human need and aspiration. They want absolute freedom from capitalism and absolute slavery for the rest of us."
The far-left professor also promotes his view that whites are nearly universally racist. "There's a sliver, a sliver of white America that hates white supremacy and that hates capitalism," he declared at a Black Lives Matters rally in 2016.
"We've got to build a grassroots, antiracist movement to defeat capitalism altogether and it's not going to happen at the ballot box," he added, seeming to endorse violence and revolution. "There can be no human system under capitalism. Capitalism is an anti-human system."
Rickford was one of over 100 black writers and scholars to sign a letter endorsing Bernie Sanders' campaign for President. The letter claimed that "A Sanders presidency would go a long way toward creating a safer and more just world," citing the candidate's support for free college education, reparations for slavery, and the cancellation of student debt. The letter also stated, "we see Sanders' commitment to challenging the ravages of racial capitalism as connected to an ongoing and ideologically diverse Black Freedom Movement."
Rickford is a founding member of the Cornell Coalition for Inclusive Democracy, an organization pledged to making Cornell a sanctuary campus for undocumented students, thus deliberately obstructing federal immigration law.
At one of the organization's protests in 2017, Rickford was one of hundreds who "took a knee" to protest alleged police brutality against African-Americans. But his comments on that occasion condemned not only the police but all of American society, including the very university that employs him.
"The truth is, Cornell is a bastion of white supremacy," Professor Rickford stated. "Our society is steeped in white supremacy," he said in an interview. "Why should we expect Cornell, an enterprise built on stolen land, to be any different?"
Unwilling to stop at demonizing America, Rickford turned his enmity toward the Jewish state of Israel, and led the crowd in chants of "Free Palestine."

Professor Rickford has also repeatedly pledged his support for the Hamas-funded Boycott, Divestment and Sanctions (BDS) campaign against Israel and has signed petitions which demonize Israel as an apartheid state and compare the treatment of Palestinians in Israel to the treatment of black Americans under Jim Crow.
In his book Beyond Boundaries, published in 2011, Rickford argued that America's support of Israel was responsible for the September 11 terrorist attacks. "The U.S. media and opinion makers repeatedly went out of their way to twist facts and to distort the political realities of the Middle East by insisting that Osama bin Laden group's murderous assaults had nothing to do with Israel's policies toward the Palestinians," he wrote. "Nobody else in the world, with the possible exception of Israelis, really believes that."

Professor Rickford's defamation of Israel and absurd characterization of America as a "white supremacist" nation coupled with his contempt for the economic system of capitalism that has made it a leader among nations make him a clear choice for the Top Ten America-Hating Professors.